"Luck is what happens when preparation meets opportunity." – Seneca
In this world full of competition, everyone is doing their best to reach the peak of their career. Some are doing more than to need to, but sometimes still aren't able to find the right and strong place. After all of your hard work, you need luck that must be in favor of you. In the cruel competitive world, you need a bit of the most powerful good luck charms to find success in your career.
Different Gemstones represent the different planets of the solar system that is indirectly connected to our lives. Accordingly, all the planets have negative and positive approaches in your life.
Wearing the right gemstones can surely bring solutions to your life. In the field of your career and profession, you must know which gemstone you should use as your good luck stones.
The gemstones that can take you to your goal are:
Emerald
Emerald is the lucky stone that is connected with the planet Mercury. The green good luck gem is prepared from a mineral Beryl. And it represents wisdom and intelligence. It helps in gathering knowledge and sharp thinking. Emerald is good for communication too. It makes you confident and sharp to communicate properly.
It can be a money stone for business owners. It is also perfect and helpful for the students who work hard but luck doesn't favor them. Emerald carries intellectual success to you. It helps the talented and creative people get success.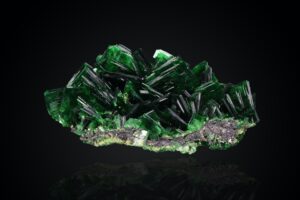 Ruby
Ruby is one of the good luck stones. It is connected with the planet Sun. It is believed to control the human soul and mind. It is the best luck stone to improve self-esteem and self-confidence. Ruby is known as the attention seeker good luck gem that helps in attracting people towards you and gets you recognized. This one is good for aspiring managers, politicians, businessmen, media students, and many more. It puts leadership within you and develops your skills in decision making.
Read about Ruby and how it works
Cat's Eye
Cat's Eye is called as the "tail of the dragon". It is believed that this good luck gem helps in repel negative forces and enhances your abilities and knowledge. The luck stone makes you better day by day and lets you reach your ultimate goal.
People also reading: How to cleanse crystals and gemstones?
White opal
White Opal is the gemstone that is connected with the planet Venus. It is believed that Opal makes you attentive and attractive at the same time. It helps the wearer to be recognized for his/her talent. And it also helps in improving your hidden and unpolished talents. The white opal is the perfect gemstone for the artists and creative personalities to succeed in their careers.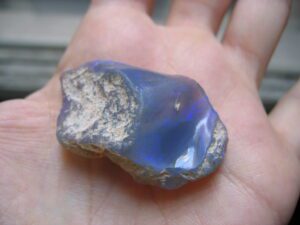 Coral
Coral is associated with the planet Mars. The planet Mars is known for its passion, courage, and strength. Coral represents the warrior side of a human. It helps in bringing sharpness, self-esteem, improved skills, and most importantly strength and stamina. Coral is the best good luck gem for those who are involved in strong physical activities and work. It is good for them who desire to be successful in the field of sports.
These good luck stones are the ones that can be called money stone too. They provide you growth, development, success, and money simultaneously.