"If you find someone you love in your life, then hang on to that love." – Princess Diana
Love is a feeling that can never be explained properly. It only can be felt. But sometimes the person you feel safe with, most compatible with and most importantly loved with, fail to understand the worth of the relationship. Or maybe sometimes both of you start doubting about your compatibility, relationship and start having conflicts within yourself. And start to part your ways before giving it a second thought. Here gemstones are truly helpful.
Sapphire
The Sapphire stone is known as the stone of Love, Commitment, and fidelity. It is believed that Sapphire represents heaven. The luck stone helps you out in the ups and downs of your relationship. It is very useful for married couples. It keeps your mind stay calm even in conflicts and keeps your hearts close. It is tremendously useful for long-distance relationships. Gift your partner Sapphire jewelry for love and bond.
Read about Malachite: The Green Stone
Emerald
Emerald represents the planet, Mercury. Mercury is the planet that has a great connection with our lives and it always helps in having good skills in communication. Any relationship is always based on matured and proper communication. If you want to know your partner well, you have to communicate your worries and desires too. So when it comes to the conflicts between two persons who are deeply in love, communication is what you need. And Emerald is the gemstone that provides you the courage and strength to share your thoughts with your partner properly.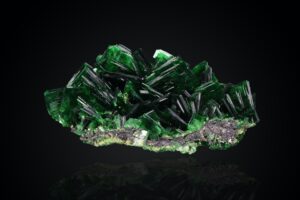 Moonstone
It is believed that the Moonstone is the stone made off with moonbeams and is popular for romance and love. It also symbolizes peace and beauty. It helps the beholders to overcome the odds between them. It creates passion and union among them. The couple seems to have a passionate bond to recover all their problems and misunderstanding. If one of them is not agreeing in something that the other one wants to do at any cost, moonstone helps in that too. Moonstone is the most powerful luck stone for love birds.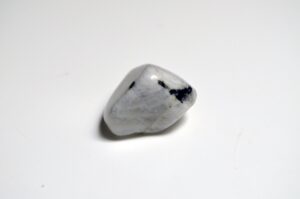 Diamond
Diamond is the stone that is connected with the planet Venus. And Venus is known for both Love and Lust. It helps in growing the seed of love within two people. It brings passion and energy in love. It strengthens the bond between the two. And most importantly Diamond is the stone for the unison of two love hearts. Diamond is more effective for a man to find his better half and look for a passionate love story. It removes all the obstacles and creates a good match who desire to be together forever.
Learn How the gemstones and crystals work?
Coral
The red coral is the luck stone that is associated with the planet Mars. Mars represents courage and protection. It helps couples to be a team together, to stay together and most importantly to work out their problems together. It protects them from jealousy and competition. The Coral is the best luck stone to keep harmony.
Here are the gemstones that help you protect your relationship and write your own love goals!